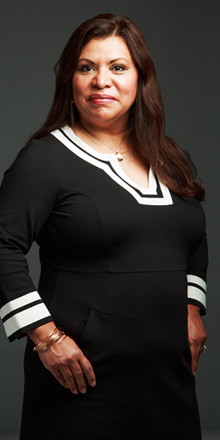 Darlene Rosen, was made to sell real estate.  Born and raised in New Mexico, with the state motto "IT GROWS AS IT GOES" is taken from Latin poet Lucretius' epic poem "De Rerum Natura."  In the poem it refers to the increasing strength a thunderbolt gradually gains when going across the sky. This dynamic message of growing stronger and being in motion exemplifies Darlene's love and dedication to real estate and getting your deal done.
A Dallasite for over 25 years, Darlene has had one singular focus – making her clients "more then satisfied."  Fortune 500 companies have consistently made her a SENIOR National Account Executive because of her client management skills.  In real estate, creativity and hard work get deals DONE.   A locally renowned artist and chef, Darlene translates these creative skills into creatively closing your real estate deals.
Darlene will work tirelessly to satisfy what ever your real estate goals may be.  Providing regular updates, effective marketing programs and positioning your property to the correct audience are specialties of this east Dallas resident.
This hard-working, dedicated agent actually does live a balanced life though, with her husband, Dave, daughter Carmella and two adorable doggies.  She even finds time to volunteer as a Girl Scout Brownie Patrol and on the St. Thomas Aquinas Parents Association Board.
Need a "New Nest" or selling the "Old Nest"?  Let Darlene Rosen be your girl. And show you how a professional realtor can make your experience intentionally delightful!