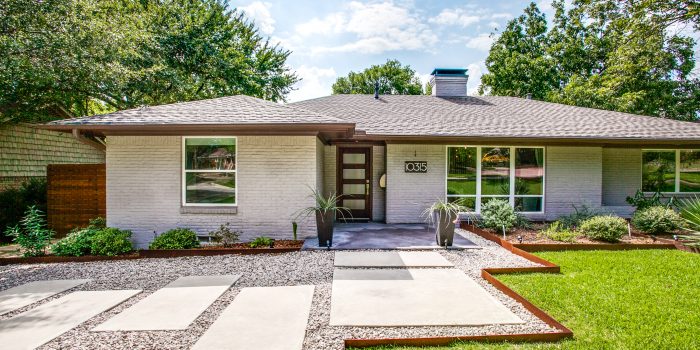 If nothing else, this house was the first I saw of eight that did not have taxidermy on the walls. My, are folks around here dedicated to the display of dead animals! Might I suggest that, in addition to de-cluttering your space, it might be a good idea to remove anything deceased before engaging in professional photography? That includes anything nefarious you've got going on in the attic or crawl space, too. It just makes for good business.
Fortunately, this Lake Highlands Estates renovation comes taxidermy-free, and delights as a fantastic renovation that boasts a great kitchen and a retreat-like master suite, among other attractive features. With three bedrooms and two-and-a-half bathrooms in 3,174 square feet, 10315 Van Dyke Drive is listed by Barbara Arredondo with Clay Stapp and Co. for $705,000.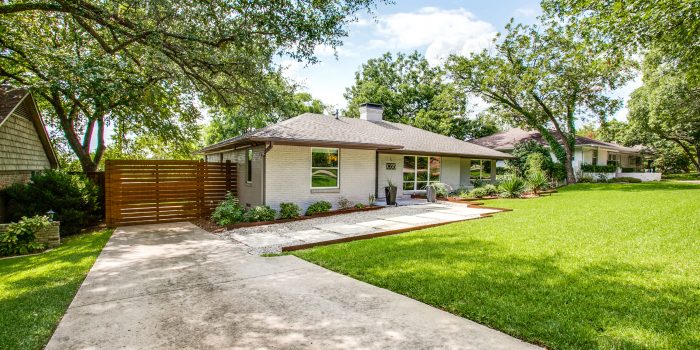 For starters, this house works some pretty solid curb appeal. Some modern touches have been added without overriding the original 1955 charm, and the result is a drive-up that's clean and undeniably attractive. It encapsulates everything that I love about that neighborhood and in a renovation gone right.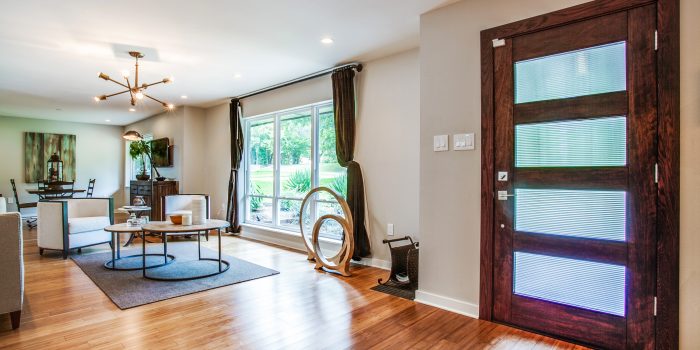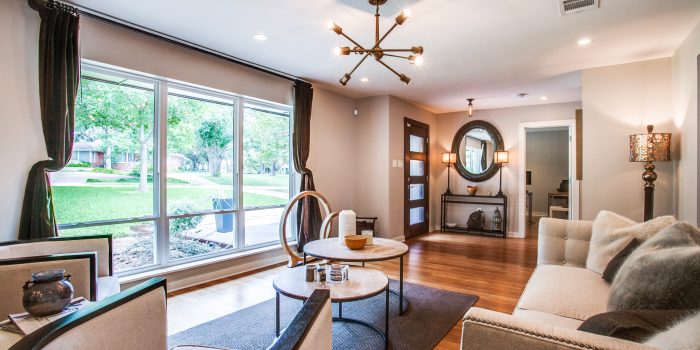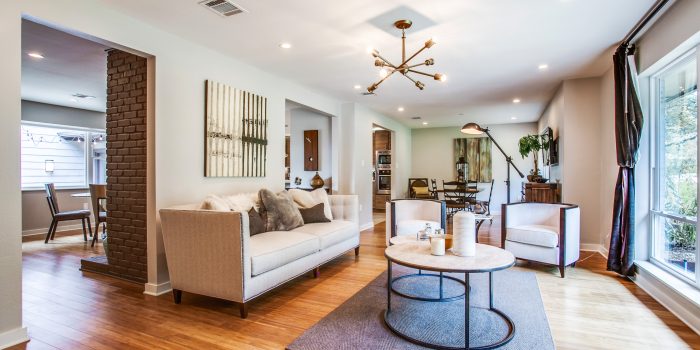 There's no dedicated entryway, which I found slightly problematic living in a house of similar age not too far from this one. But it's a small fault in a house this lovely (and carcass-free), so we'll let it slide. The formal living area is bright and pretty and those floors are really nicely redone.  And while the floorplan isn't as open as some of the home's more modern counterparts, it does seem to flow nicely.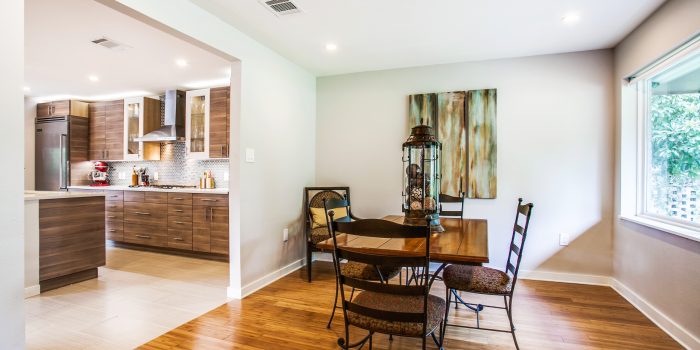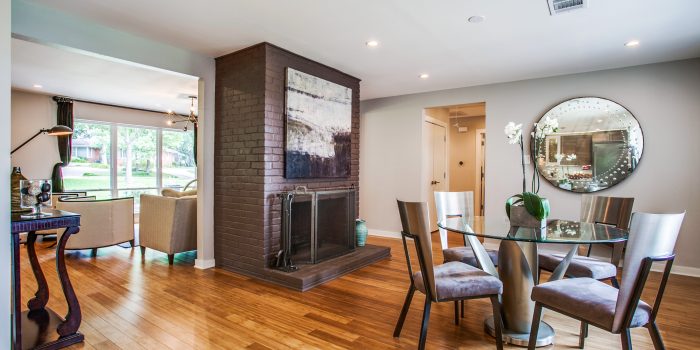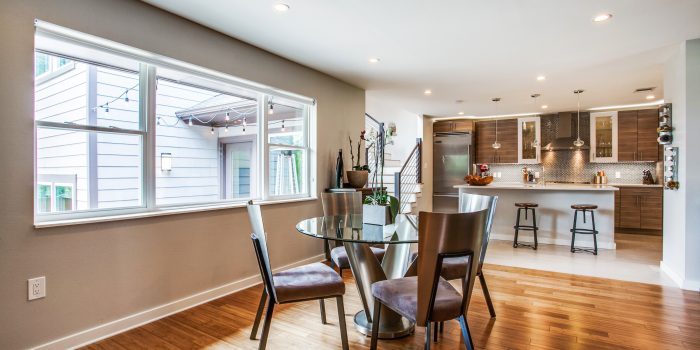 This kitchen is so fantastic. Not overly huge or exceptionally fancy, it comes off as well-appointed and very sharp. The cabinetry, which you'll find repeated in the master bathroom, is gorgeous. What a lovely detour from all the white shaker we see so much (for the record, I happen to love white shaker cabinets).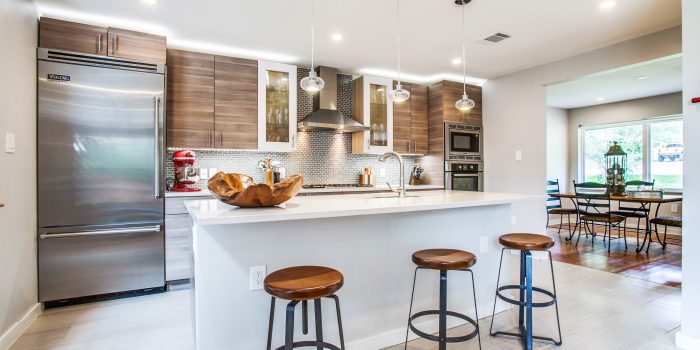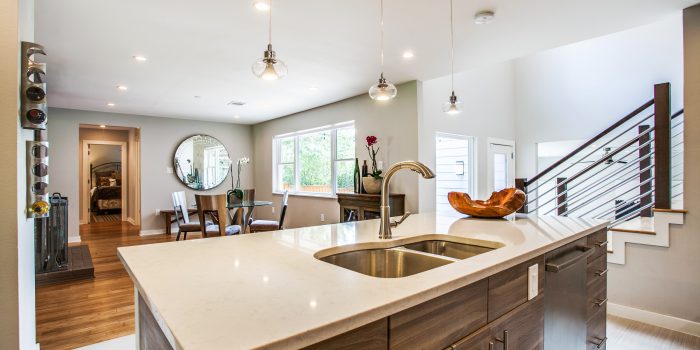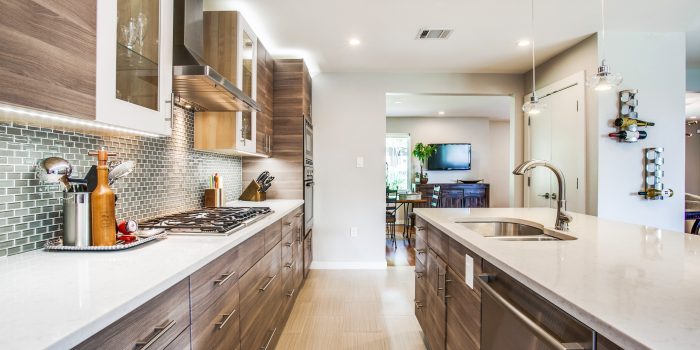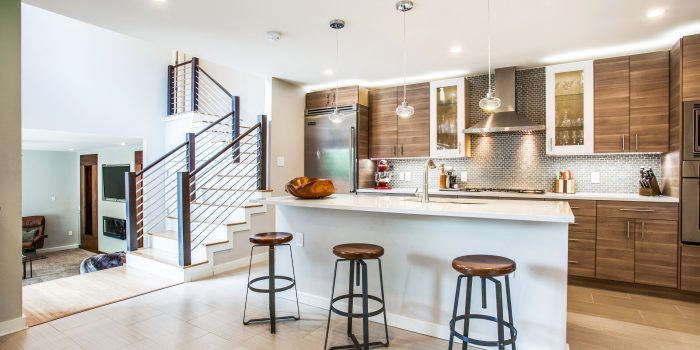 And that staircase is perfection. You know that emoji with hearts for eyes? That's me, taking in this staircase. Heart eyes!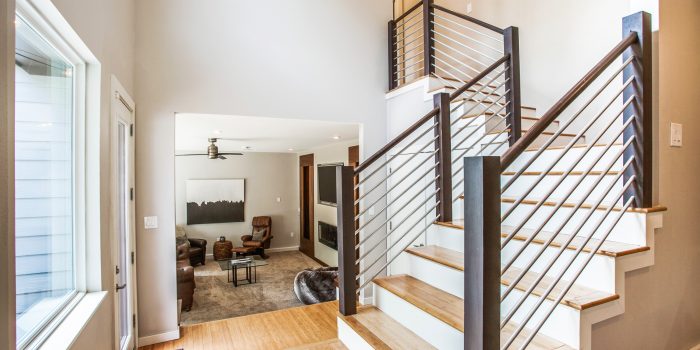 The step-down den off the kitchen makes for a chill TV room. Again, while not quite as open as some folks are looking for, if you like to get your cookin' on away from your noisy brood, this is the set-up for you.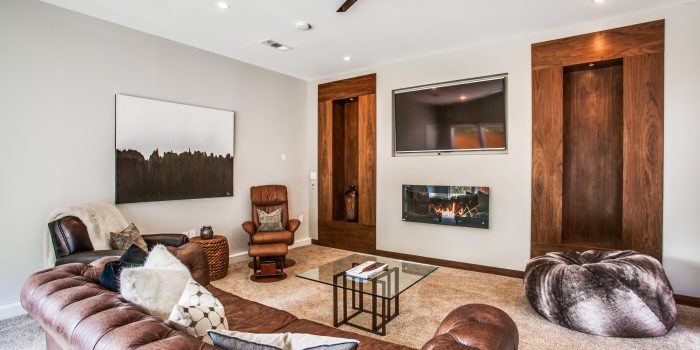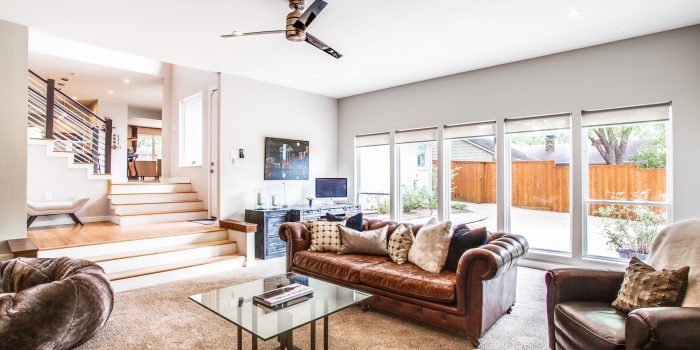 The master suite provides a tranquil retreat, with floor-to-ceiling windows, a gorgeous en-suite bath, and a private balcony.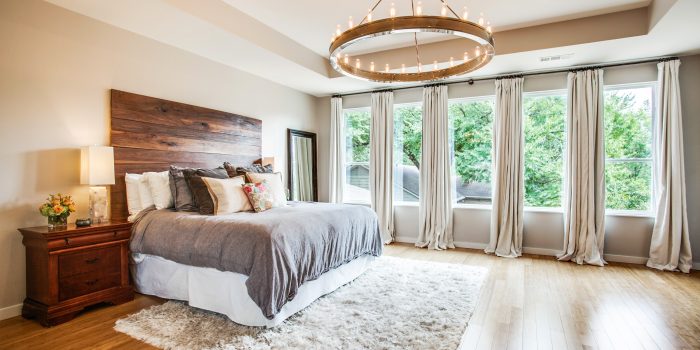 The master bath features the same smart cabinetry as the kitchen, and it plays very well here against the other muted tones in the walls and tile.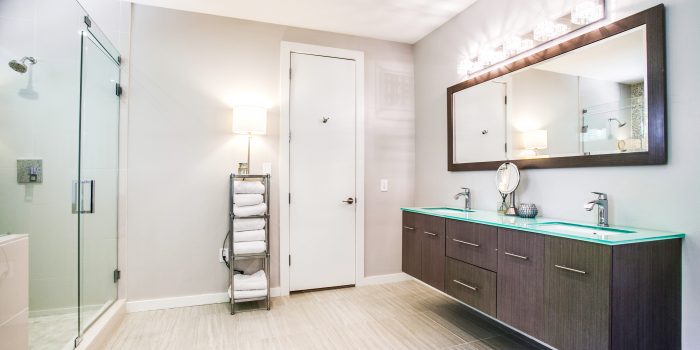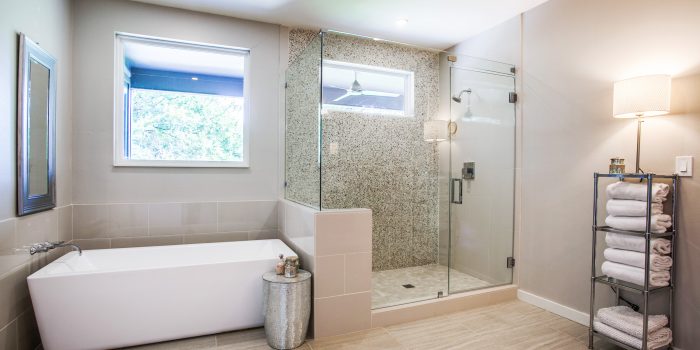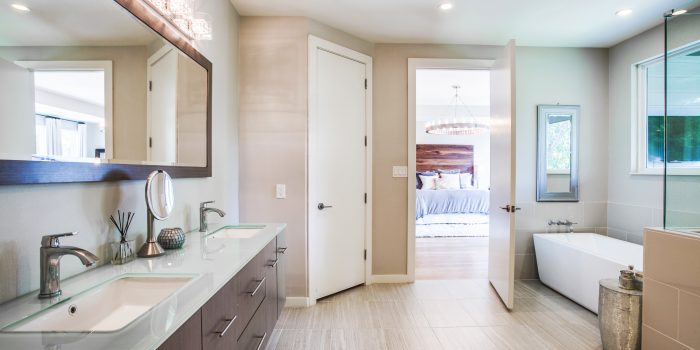 And that balcony makes me long for cooler days and a tasty adult beverage. Siiiigh.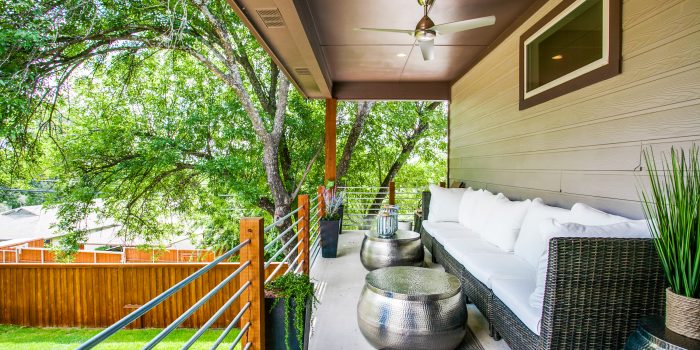 The remaining bedrooms also show very nicely. I assume the other bathrooms are in line with the rest of the renovation, though there's no photography to back me up.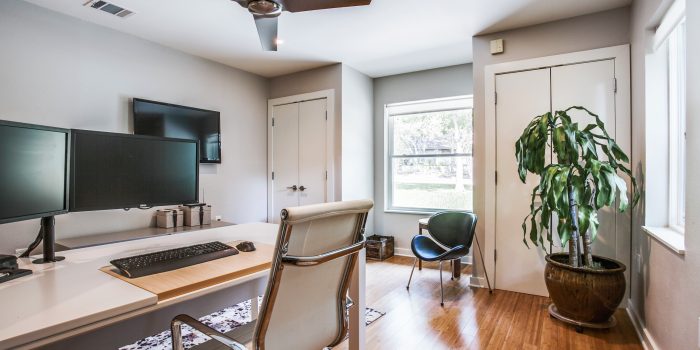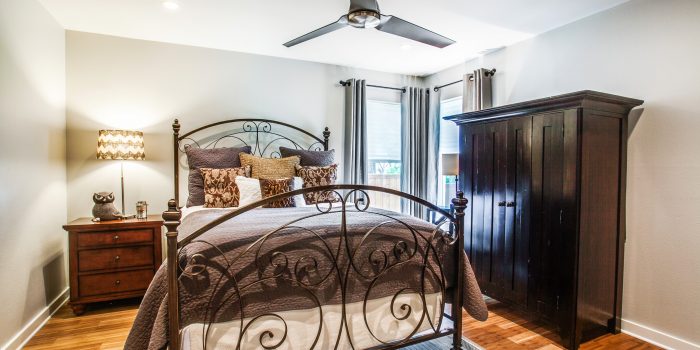 There's not much to be done in the backyard but … parking, it seems. Perhaps there's room to add a small pool?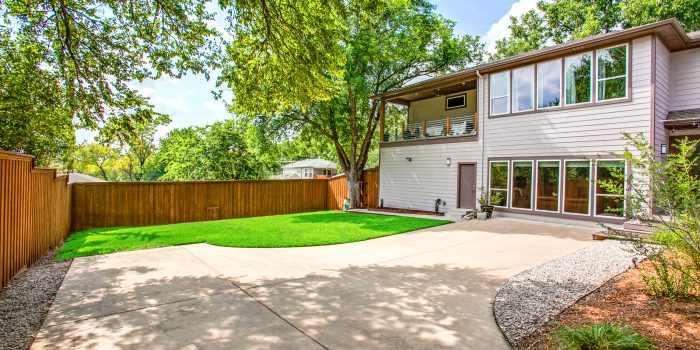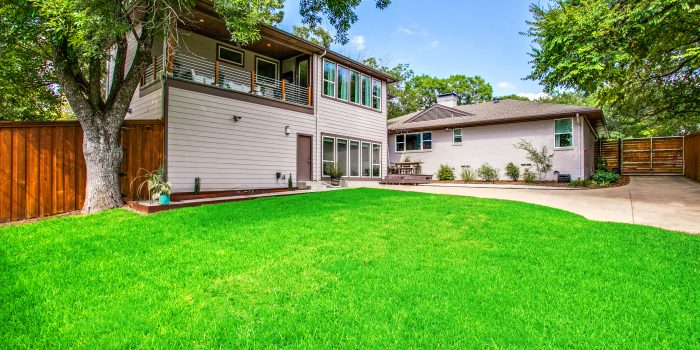 Article Courtesy of Candy's Dirt.
https://candysdirt.com/2017/09/16/charmer-at-10315-van-dyke-road-borders-on-easy-perfection/